From Jim Metrock:
Want to see what children will see on Channel One's sister company's site?  No, you don't, but we'll show you anyhow. This type of content is found all over gURL.com. Obligation has pleaded with Dr. Paul Folkemer (Channel One's "child advocate" and SVP) and Kent Haehl (Channel One's CEO) to end this advertising, but to no avail. Channelone.com is continuing to funnel teens and children to this vile "teen" website. 
Below is the homepage of gURL.com on March 28, 2012.  Keep in mind that Channelone.com, which is advertising this website, is being promoted daily on Channel One News for teens and preteens and we presume on the Promethean elementary school version. "Funny (But True!) Things You Should Never Say After A Hookup" "Make a Scarf" (Now isn't that nice.) But its followed by: "My First Time: Let's just say it wasn't as good as my second."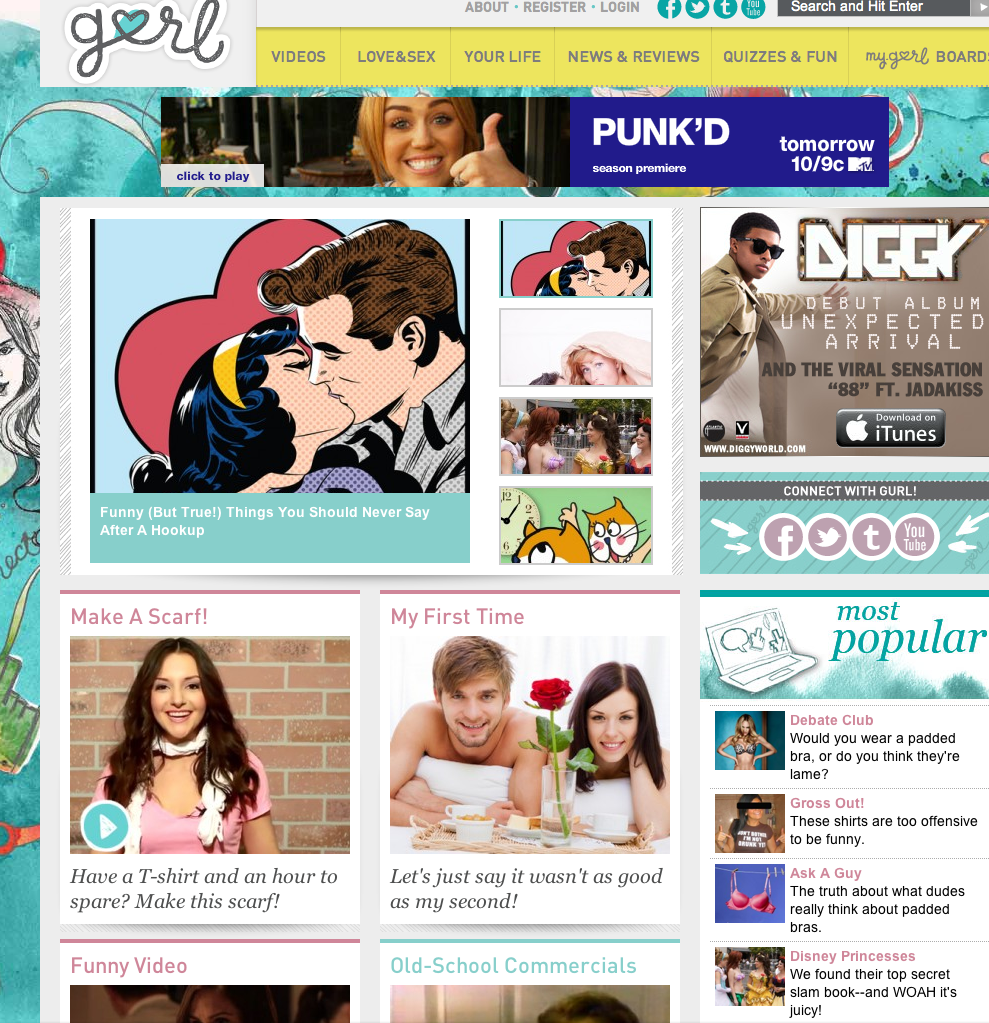 But wait, what is that "Gross Out" feature about to the right? Clicking on that link takes children to the article below. You can tell Channelone.com and gURL.com are related because the same advertising can be found on both (The book Spell Bound). Notice the site has the nerve to say these shirts may send the wrong message, when they post picture after picture for their teen, preteen, and elementary school-age visitors. Obligation finds nothing funny about gURL.com and Channelone.com.
There's a name for adults who put this type of content in front of young people. The employees of Channel One News know their sister company well. They know what visitors to gURL.com will read and see.  It is very sad to see Channel One News continue to direct young people to this filthy website.