From Jim Metrock: It seems there are more than a few schools that love to film videos for the controversial, kiddie marketing firm Channel One.  Here's one from Derby, Kansas.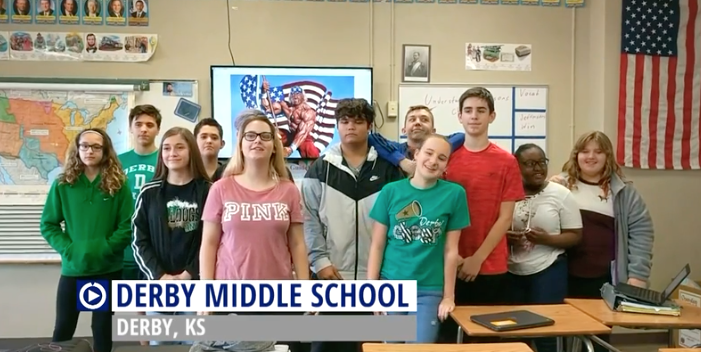 From Channel One's transcript for Feb. 2, 2018:
Students: This is Mr. Loop's fourth-hour social studies class at Derby Middle School in Derby, Kansas, and Channel One News starts right now! Oh yeah, brother!
Keith: To all the Channel One maniacs out there at Derby Middle School, what a start for this Friday! Got to love the old-school wrestling reference. Hey guys, I am Keith Kocinski. Happy Groundhog Day!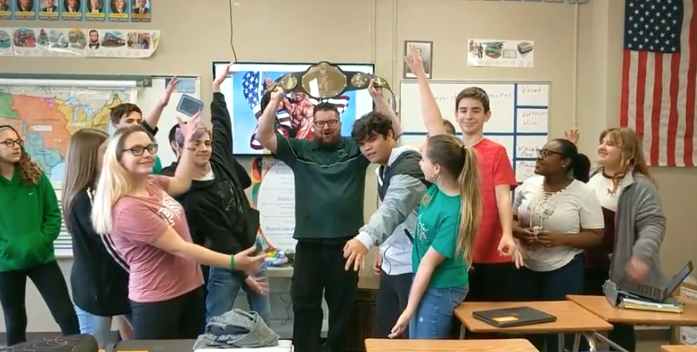 Is this the classroom teacher Mr. Loop holding up a wrestling title belt? He looks like one cool teacher who connects with his students, but filming and starring in this video – on taxpayer time – is not one of his best decisions.