From Jim Metrock: Here's another school district that not only continues to show the controversial Channel One News TV show but allows their students to do a promotional video for the struggling kiddie marketing firm.
Hey, Mr. Nichols, 6th-grade science teacher, turn off the TV set and give your students ONE EXTRA HOUR of science (5 x 12 min.) a week.  Then watch your science achievement scores soar.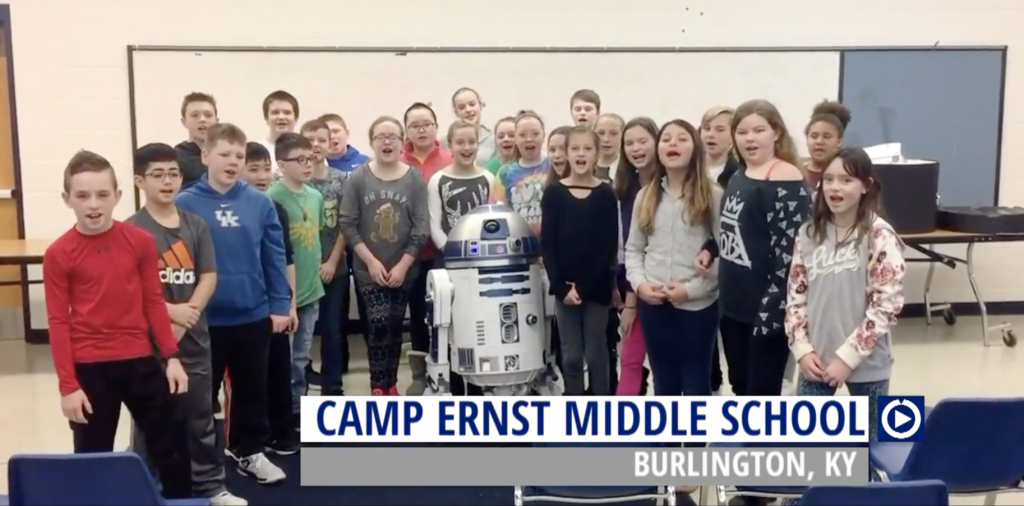 From Channel One's transcript for January 10, 2018:
Students: This is Mr. Nichols' sixth-grade science class from Camp Ernst Middle School in Burlington, Kentucky, and Channel One News starts…right now!
Azia: Very cool! Thanks, guys — everyone's favorite droid hanging out with the kids from Camp Ernst. We have more about robots in just a bit, but first, I am Azia Celestino. Let's get this show going.