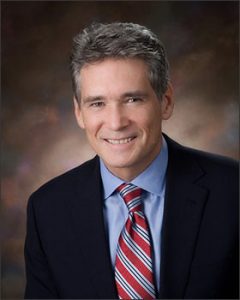 From Jim Metrock:  I've never met Jack Lynch the current CEO of Houghton Mifflin and overseer of Channel One.  He looks like a nice guy, but I suspect that when it comes to making money off of children, he can be one ruthless, son-of-a-gun.
Look at the language Lynch and his executives have fashioned for middle schoolers to read before they use Channel One's website. Almost all of the "Terms and Conditions" are equally as difficult to read and cutthroat, but I am posting this section because it deals with companies that Channel One and Houghton Mifflin sign up as advertisers.  Channel One has handpicked these advertisers and bring their ads into American classrooms, BUT here they basically admit that they are irresponsible in the way they pick their advertisers.
Schoolchildren are told that Channel One does not check out any of its advertisers.  Channel One does not investigate the quality of an advertisers products and does not endorse any advertiser.  Sounds ridiculous since Channel One is daily urging children to buy their advertisers' products.  Channel One goes overboard in making sure that children are on their own.
Channel One and their parent company "disclaims all liability" when it comes to a company that cheats a child or otherwise mistreats a child.
If Channel One News advertises a product to middle school students and that product causes injury, then it's no fault of Channel One News.  All Channel One News did was urge children to buy the products.
As I can hear Jack Lynch say, "It's nothing personal, kid.  It's just business." Buyer beware, or rather, child beware.
I think adults who think up this type of language on a children's website, and put it in fine print, and then laugh all the way to the bank, are pretty scummy.

Third-Party Sites; Advertisements; Dealings with Third Parties
Third-Party Content and Sites; Advertisements. The Service may contain links to third-party sites that are not owned, controlled or operated by HMH, and the Service may also include third-party ads, tools and or other content on the Service that link to third-party sites (collectively, "Third-Party Sites"), including services operated by advertisers, licensors, licensees, and certain other third parties who may have business relationships with HMH. This may include the ability to register or sign in to our Services using Facebook Connect or other third party tools, and to post content on third party sites and services using their plug-ins made available on our Services. We may also host our content, apps and tools on Third-Party Sites. HMH may have no control over the content, operations, policies, terms, or other elements of Third-Party Sites, and HMH does not assume any obligation to review any Third-Party Sites. HMH does not endorse, approve, or sponsor any Third-Party Sites, or any third-party content, advertising, information, materials, products, services, or other items. Furthermore, HMH is not responsible for the quality or delivery of the products or services offered, accessed, obtained by or advertised at such sites. Finally, HMH will under no circumstances be liable for any direct, indirect, incidental or special loss or other damage, whether arising from negligence, breach of contract, defamation, infringement of copyright or other intellectual property rights, caused by the exhibition, distribution or exploitation of any information or content contained within these Third-Party Sites. Any activities in which you engage in connection with any of the same are subject to the privacy and other policies, terms and conditions of use and/or sale, and rules issued by the operator of the Third-Party Sites. HMH disclaims all liability in connection therewith.
Dealings with Third Parties. Any interactions, correspondence, transactions, and other dealings that you have with any third parties found on or through the Service (including on or via Third-Party Sites) are solely between you and the third party (including issues related to content, payments, delivery of goods, warranties (including product warranties), privacy and data security, and the like). HMH disclaims all liability in connection therewith.