Houghton Mifflin's most controversial employees have to be the on-air personalities at their troubled company Channel One News.  Here you see them, on December 20, waving "bye-bye" to schoolchildren who are forced to watch their TV show.  They will not give the news to kids until Wednesday, January 3, 2018!
That means for 14 days none of these "reporters" will appear before a camera no matter what happens in the world.  Channel One News journalists take their holidays and weekends and summer vacations very seriously. They could report on news stories on their website, but that would require effort and more importantly "will."  You have to have the will to serve your audience and none of the young people appear to possess that will.
BTW The last day of on-air work for our lazy wannabe reporters wasn't actually December 20. They tape their show so it was filmed on December 19.  You would be all smiles too if you had a job like theirs.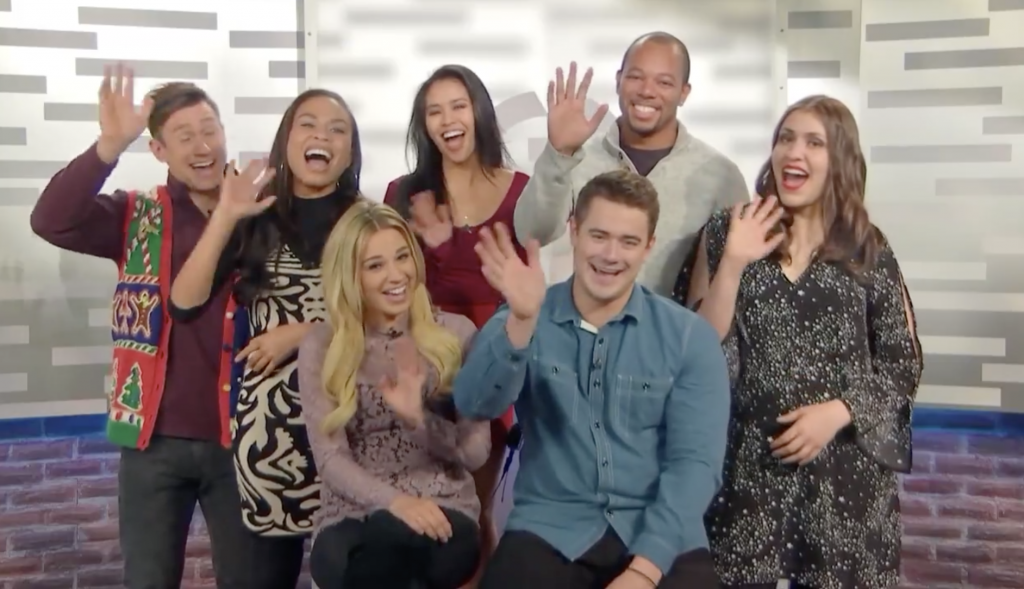 Keith Koscinski, Arielle Hixson, Emily Reppert, Azia Celestino, Tom Hanson, Demetrius Pipkin, Cassie Hudson