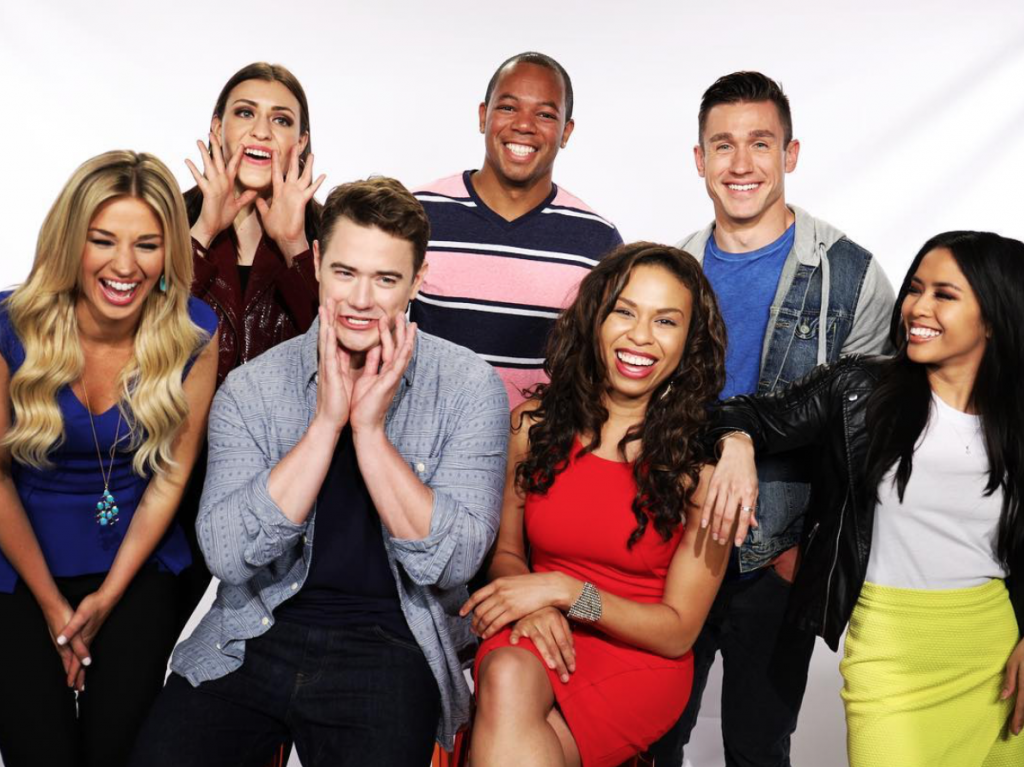 All smiles and giggles with another year of commercially exploiting schoolchildren under their belts.
The primary job of these Channel One yahoos is to sell stuff to teens and preteens. Each of them is tremendously accomplished at their kiddie marketing jobs.
Each of them knows, or should know, they are especially hurting children in lower-income communities, but they don't appear to care. They certainly don't look like they care in this end-of-the-year photo.
This group of on-air personalities can be broken down into two groups: Azia Celestino on the far right and the rest of the bunch. Ms. Celestino has a potentially bright future. The others, to varying degrees, don't. It almost looks like Ms. Celestino is thinking, "I won't have to put up with these fruitcakes much longer."
My best guess at the odds of each employee coming back to Channel One News: