From Jim Metrock: Here's another school allowing its students to film a commercial (the students and teacher don't know its a commercial, but it is) for the struggling youth marketing firm called Channel One News.
Most schools have better things to do with their precious school time. Let's hope the Waynefield-Goshen Local School district school board had no idea this mischief was going on.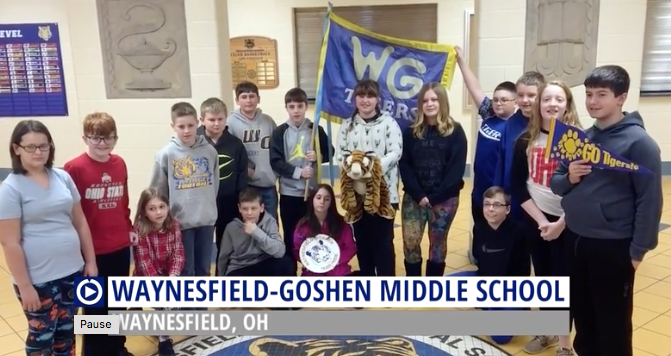 From Channel One News transcript Jan. 31, 2018:
Students: Hello, this is Mrs. Searson's sixth-grade history class from Waynesfield-Goshen Middle School in Waynesfield, Ohio, and Channel One News starts right now!
Tom: Check it out — the Fighting Tigers from Waynesfield-Goshen Middle School! Nice job, guys. I am Tom Hanson.