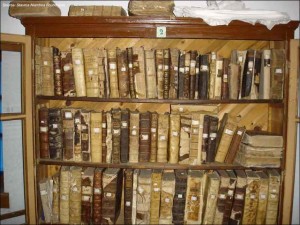 Channel One News
10 Reason to be glad you never had Channel One News / 2008
The Pizitz Letters – Why Channel One's contract is a sham. 6 pages
Testimony to the Senate Committee on Health, Education, Labor, Pensions/Channel One/By Jim Metrock, President, Obligation, Inc./May 20, 1999
CHANNEL ONE: PERVERTING THE INTEGRITY OF EDUCATION by Pat Ellis, Obligation, Inc. Birmingham, AL/ Written Testimony for the 106th Congress/ Senate Health, Education, Labor, and Pensions Committee Hearing/ May 20, 1999
Dr. Paul Folkemer's unethical letter to school principals / April 20, 2000
Channel One News reviews Scream 2 for kids. December 12, 1997
State board member backs pulling Channel One's plug/ Austin American-Statesman/ September 13, 2002
Parents voice concern with Channel One/ Springdale Morning News/ July 2, 1999
Private chat rooms for kids/ 1998/ channelone.com/ Obligation was responsible for Channel One closing this potentially dangerous feature down.
Channel One News music review: Bone Thugs-N-Harmony / Explicit content/ 1997
Channel One News music review: C-Murder /Explicit content/ 1998
Channel One News movie review: Scream 2 / R/ 1997
Channel One News movie review: How to be a Player / R / 1997
Channel One News movie review: In and Out / PG13/ 1997
Channel One News movie review: Wild Things / R/ 1998
Channel One News movie review: Kiss the Girls / R/1997
Channel One Practices Raise Tough Questions / Dec. 1997 / Alabama School Boards magazine.
Change the Channel / New Republic / Oct. 25, 1999
Letter from Gov. Bob Riley (AL)  Never sent after Riley was lobbied by Channel One.  Riley, who was opposed to Channel One, never wanted to talk about Ch1 again.  His close aide at the time, Dax Swatek, was a longtime Channel One promoter/lobbyist.  If Gov. Riley had not lost his will, this letter would probably had ended or seriously impaired Channel One in Alabama.  c1 Riley letter never sent 2003
The Stupidity of Channel One / ad in Birmingham News / Spring 2004
An Open Letter to Vestavia Hills Citizens / 2005
Channel One News sales literature
Channel One is views by more teens than any other program on TV / 1999
Teachers Know Best / 1999 ( This "independent" study was paid for by Channel One. The study was done by Applied Research and Consulting – a company that aids marketing companies like Channel One.)
Free Iron Bowl Tickets for Alabama Public Officials (special project)
Get your tickets here./ Birmingham News editorial/ December 2, 2009
Seat locations for the free Iron Bowl tickets Alabama legislators received in 2009.
Sample letter to Alabama senators / January 3, 2010
UA "will not be changing its policy" /Letter from Dr. Robert Witt, president of the University of Alabama/ July 15, 2010
ZapMe!
ZapMe! may be in school near you/ Op-Ed article by Pat Ellis, Obligation, Inc./ Birmingham News December 26, 1999