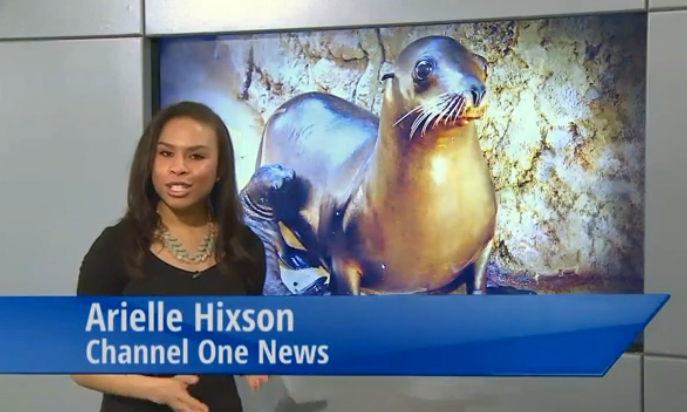 From Jim Metrock:  It's sad to see young people with a real chance to be legitimate journalists sign on with the kiddie marketing firm Channel One.  
Check out the background for this dynamic young woman and then try to understand her decision to join Houghton Mifflin's Channel One News.   http://www.channelone.com/reporter/arielle-hixson/
Note to Ms. Hixson:  Channel One's audience is a small fraction of what it used to be.  An extremely large number of schools have removed their "Channel One" TV sets and have no intention of using the Internet to stream your show.  Your employer no longer updates its audience numbers because the accurate number of actual viewers is so embarrassing.  BTW You might want to hire a manager to help get your career on the right track.  Just sayin'.