Houghton Mifflin Harcourt continues supporting pariah of education.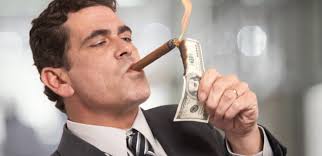 From Jim Metrock:
John "Jack" J. Lynch, Jr. is the president and Chief Executive Officer of Houghton Mifflin Harcourt.
Mr. Lynch's task is to clean up the mess that Linda Zecher made when she headed HMH.  One of Ms. Zecher's biggest mistakes was acquiring Channel One News.  Acquiring a pariah in the world of education has done nothing but hurt Houghton Mifflin's chances of turning around their financial fortunes.  Owning Channel One News has certainly alienated parents and educators around the country.
My hope is Mr. Lynch will some day come to his senses and terminate this tired old commercial exploiter of schoolchildren, but unfortunately it appears HMH will tolerate Channel One for at least one more year.