How can so few, lose so much, in so short a period of time?  
  From Jim Metrock: In 1996 when I first found out about Channel One, David Tanzer was their CEO.
 David Tanzer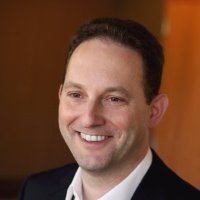 5 years
David Tanzer was CEO during the Golden Age of Channel One (1993-1997).  While the company was extremely profitable during his period of leadership, the company's good fortune was at least partially due to there being no active, sustainable opposition to his company.  Most of the early opposition in (1989-1992) had faded away. However in 1996, Obligation turned its attention to the company and the financial fortunes of Channel One forever changed – for the worse.  Mr. Tanzer is best known for his awkward, non-responsive, nervous defense of Channel One on nationwide television, when he and Professor Alex Molnar met on the Today show in 1998.  Tanzer left Channel One the next year.  
 Kevin McAliley
1 year
I have a vivid memory of Kevin McAliley.  He was in my face after a ASCD Capitol Hill conference on the pros and cons of Channel One.   He was angry about something I said.  (I'm so sorry.)  Mr. McAliley wasn't given much time to do anything of significance.  During his stay, the U.S. Senate Education subcommittee had their hearing on Channel One in May 1999.  The hearing was close to a complete embarrassment for the company. The following month, McAliley had to respond to the country's largest Protestant denomination – the Southern Baptist Convention – overwhelmingly passing a resolution urging all members to work for the removal of Channel One from community classrooms. (That resolution is still on the books.)   Bloodied Channel One decided to go a different direction so they sought a replacement for Mr. McAliley.  The company then made a terrible hiring mistake.  Channel One needed a fresh start after the Tanzer Era.  So what do they do?  They bring back a man who represented everything detestable about Channel One: Jim Ritts. Yes, the guy from the ugly Chris Whittle years.  Jim Ritts would prove to be an unmitigated disaster.  
Jim Ritts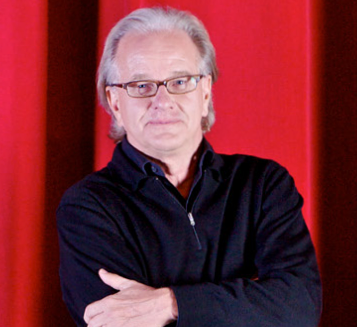 5 years
Jim Ritts likes to say he was a co-founder of Channel One back in 1989-90, but there is no supporting evidence of that claim. In Vance Trimble's An Empire Undone: The wild rise and hard fall of Chris Whittle, Ritts is only mentioned once and it had nothing to do with the founding of Channel One.  He was around when Channel One was founded, but that doesn't make you a "founder." Mr. Ritts did have a major role in the destruction of the company.  His insistence on advertising movies with inappropriate sexual, drug and violent content sickened many educators and even some at Channel One.  His truly odd determination to advertise more and more junk food to students, alienated educators, school administrators, school board members, and parents.  Mr. Ritts changed Channel One from a slow growing company under David Tanzer to a rapidly declining company.  The year before he was shown the door, which was yet another year of disappointing financial results for Channel One, Mr. Ritts pocketed a cool $1.7 million in salary and bonus.  
Judy Harris

2 years
Ms. Harris came from PBS, but her expertise was marketing, not journalism or education.  At a National Governor's conference panel discussion, she made a startling admission.  She bragged about Channel One doing "advertorials."  Mixing advertising with news stories seemed so natural to her.  During her stay at Channel One, the company continued to lose schools and advertisers.  
Dustin Fitzharris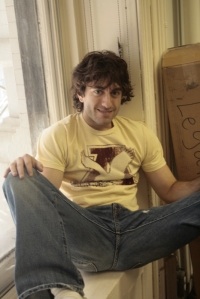 ?
Kent Haehl became the CEO after Judy Harris, but 16 months after he took over, I paid Mr. Haehl a visit at his Manhattan office. I was surprised by what I found.  I was told by the receptionist, face-to-face, that Mr. Haehl was no longer with the company.  I was told Dennis Fitzharris was "the highest level person" at Channel One.  I was given Mr. Fitzharris's business card which was the back of an Alloy Media and Marketing card with his name and phone number handwritten on it.  It turns out that Haehl may have been gone for a short time, but came back later.  Again the secrecy of this company makes it difficult to even know who is running the company.  Surely the Fitzharris period of leadership was Channel One's strangest.
Kent Hahel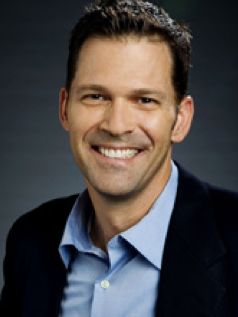 4 years
Kent Haehl certainly knew how to sell stuff to children. He had been VP of sales for Channel One for quite a while, so why not make him CEO?  It appeared to me that Mr. Haehl got the CEO job because, well, it was his turn.  He had no background in journalist or education.  He made terrible decisions.  In other words, a typical Channel One CEO.  Mr. Haehl is now selling radio ads in Washington state.  
CJ Kettler
2 years
Ms. Kettler's term hasn't gone well.  Incredibly, she brought back junk food commercials.  How smart was that?  After a little over a year on the job, she lost her company.  Alloy Media and Marketing and ZelnickMedia evidently didn't like what they were seeing from Ms. Kettler, so they jettisoned the company and her too.  Now Channel One and Ms. Kettler are a part of the Houghton Mifflin Harcourt company.  Congratulations to HMH for recently coming out of bankruptcy.  Unlike Alloy, I think this new owner won't be as tolerant of money-losing operations like Ms. Kettler's.  The rough ride for CJ is just starting.